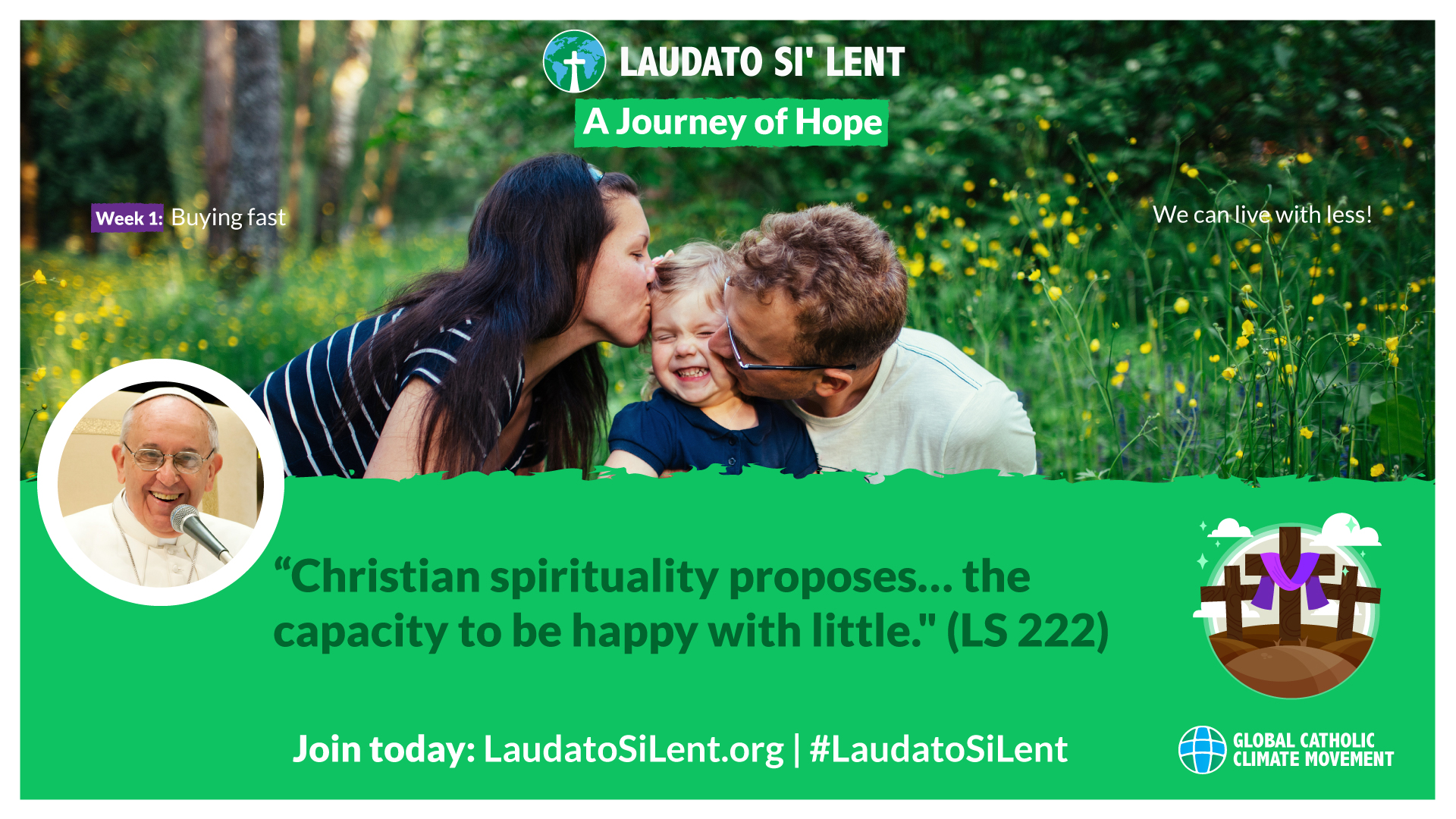 To start #LaudatoSiLent, we're going to go on a buying fast. We can do it!
Did you know? The world produces more than two billion tons of waste a year.
In North America, 99 percent of the stuff harvested, mined, processed, and transported is trash within six months. Six months!
In his Lenten message, Pope Francis described how fasting draws us closer to God.
"Fasting, experienced as a form of self-denial, helps those who undertake it in simplicity of heart to rediscover God's gift and to recognize that, created in his image and likeness, we find our fulfilment in him."
Get started on your buying fast by watching the above video and downloading the #LaudatoSiLent calendar, which can be found here.
Join this journey and connect with millions of Catholics today at LaudatoSiLent.org
If you haven't already, be sure to join Laudato Si' Lent at LaudatoSiLent.org to receive weekly reminders and ideas about how you can live this journey of ecological conversion, including opportunities to connect with others through retreats, webinars, and prayer services.
"Christian spirituality proposes a growth marked by moderation and the capacity to be happy with little." (LS 222)