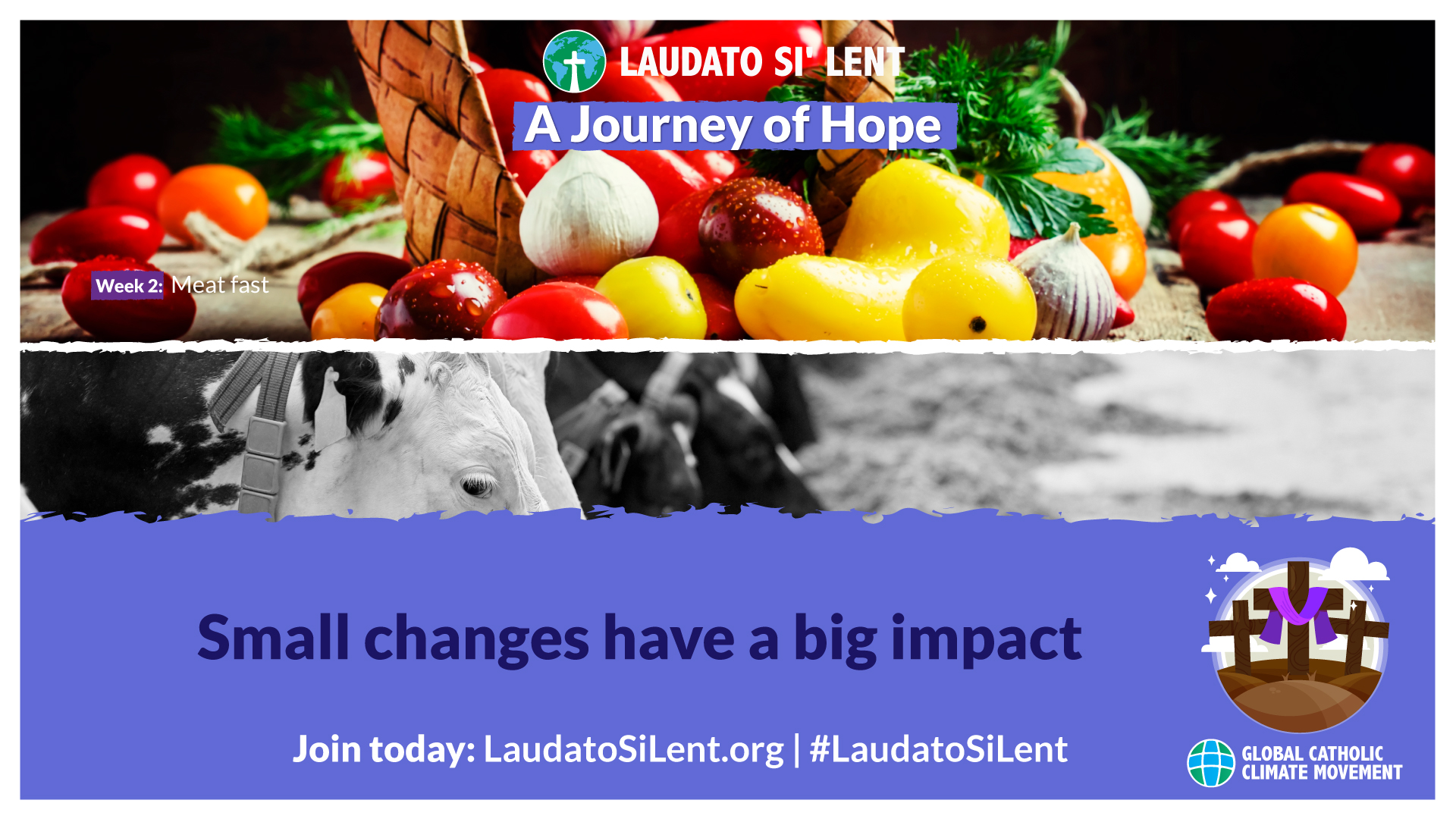 One of the biggest ways all of us can influence the climate crisis is by eating less meat.
It's true: Animal agriculture remains one of the leading contributors of the greenhouse gas emissions that scientists say are causing the ecological crisis and climate emergency.
As we continue our "Journey of Hope" during Laudato Si' Lent, this week we're going to fast from meat.
Can you go one step further and make a commitment to eat only plant-based products this week?
During Lent, Pope Francis calls on all of us to fast and embrace the experience of poverty.
"Those who fast make themselves poor with the poor and accumulate the treasure of a love both received and shared. In this way, fasting helps us to love God and our neighbor, inasmuch as love, as Saint Thomas Aquinas teaches, is a movement outwards that focuses our attention on others and considers them as one with ourselves," Pope Francis said.
Learn more about you can help creation by fasting from meat by watching the above video and downloading the #LaudatoSiLent calendar, which can be found here.
If you haven't already, be sure to join Laudato Si' Lent at LaudatoSiLent.org to receive weekly reminders and ideas about how you can live this journey of ecological conversion and help inspire our sisters and brothers around the world.