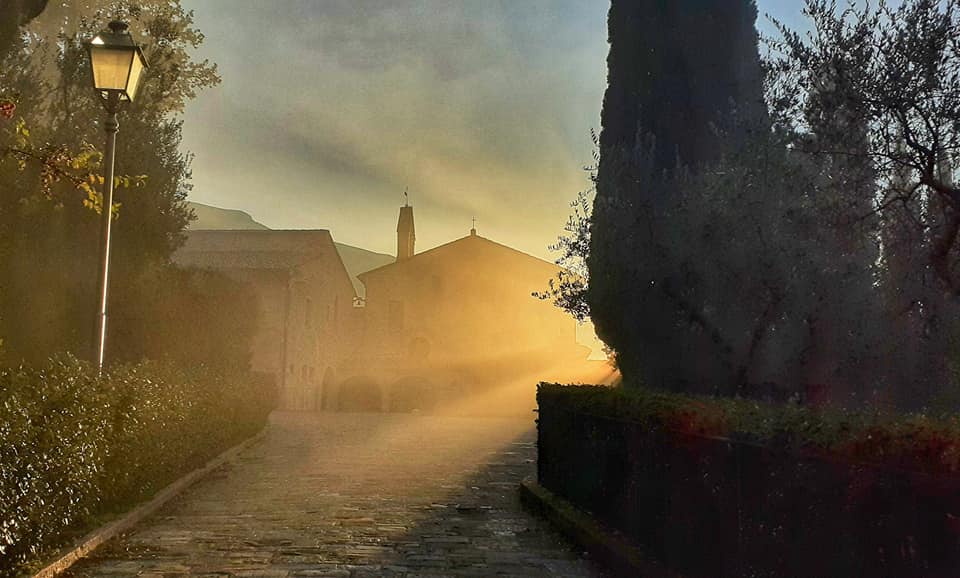 Starting Thursday and to take place every weekday during Lent, you're invited to join this movement in prayer daily at the Sanctuary of San Damiano in Assisi, Italy.
At 8:30 Central European Time, people from around the world will unite in prayer by going to the Global Catholic Climate Movement Italian Facebook page. The prayers will be spoken in Italian but all are invited to follow along as we prepare for Easter during Laudato Si' Lent.
Time: 8:30 Rome / 10:30 Nairobi / 18:30 Sydney
Date: Monday through Friday during Lent
Where: GCCM Italian Facebook page
The Laudato Si' Circle of Assisi will lead the live prayer and the community of Friars Minor of San Damiano welcomes with warmth and affection the circle and everyone following along on the Facebook page.
The prayer has a defined scheme: reading of the Gospel of the day; meditation on the Gospel with the Laudato Si' Chaplet; sharing of the prayers sent by Laudato Si' Animators; poem reading; and an action of the day, corresponding to the #LaudatoSiLent calendar, which can be found here.
The daily prayer can be a vital addition to your day as we embark upon a "Journey of Hope" during Laudato Si' Lent.