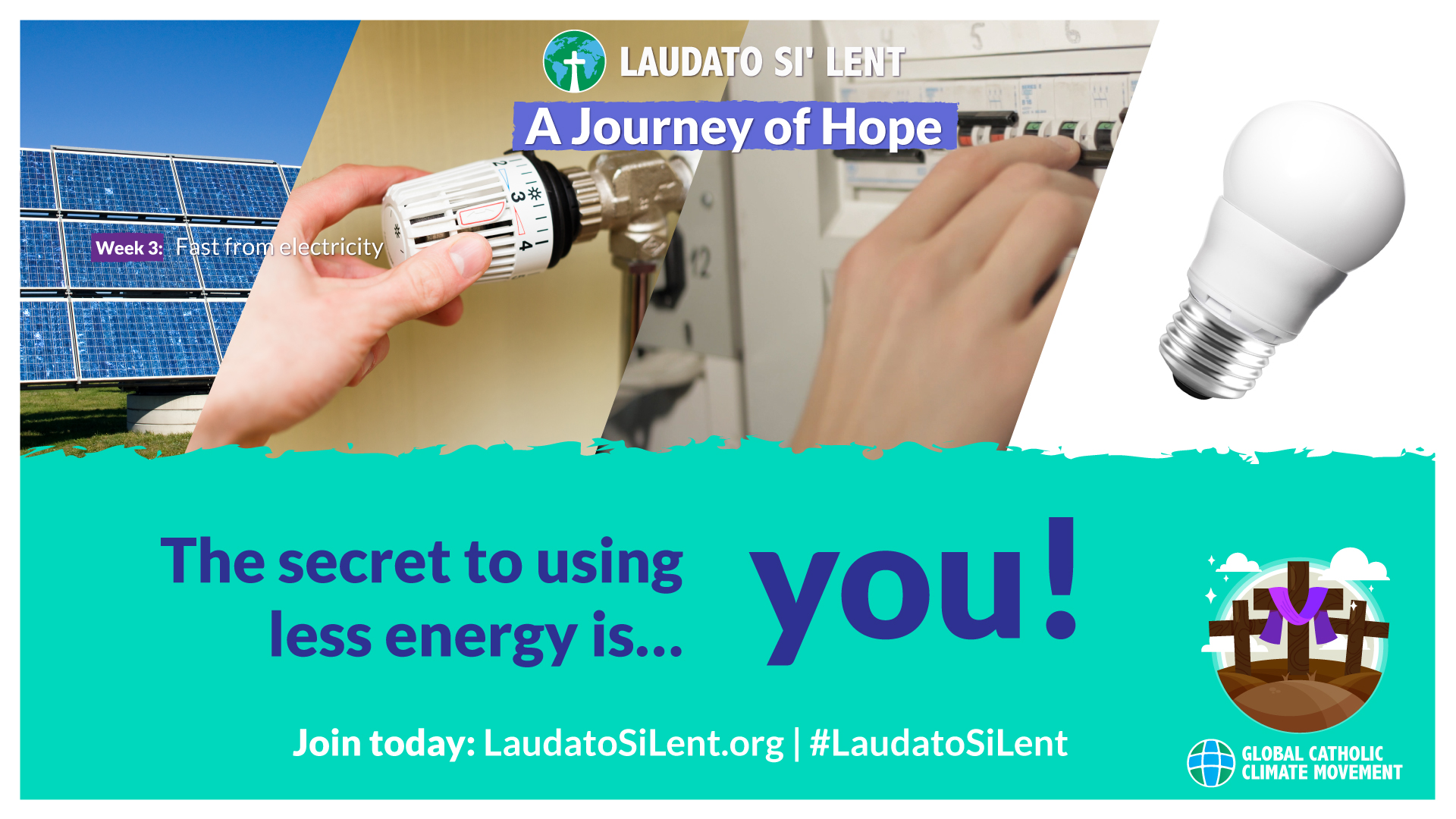 So much about the ecological crisis and climate emergency can seem discouraging and out of our hands.
But, in reality, so much is in our control – if only we commit to concrete changes that reduce our ecological footprint and inspire our sisters and brothers to join this ecological conversion!
Prime example: People, like you, me, and the thousands of other people who make up this movement, are the "most overlooked resource to get us to a sustainable energy future."
This week of #LaudatoSiLent, we're fasting from electricity.
Fasting can have transformational effects on our lives, as Pope Francis reminded us at the start of Lent.
"Fasting, prayer and almsgiving, as preached by Jesus, enable and express our conversion," Pope Francis said.
Learn how you can care for our common home better by watching the above video and downloading the #LaudatoSiLent calendar.