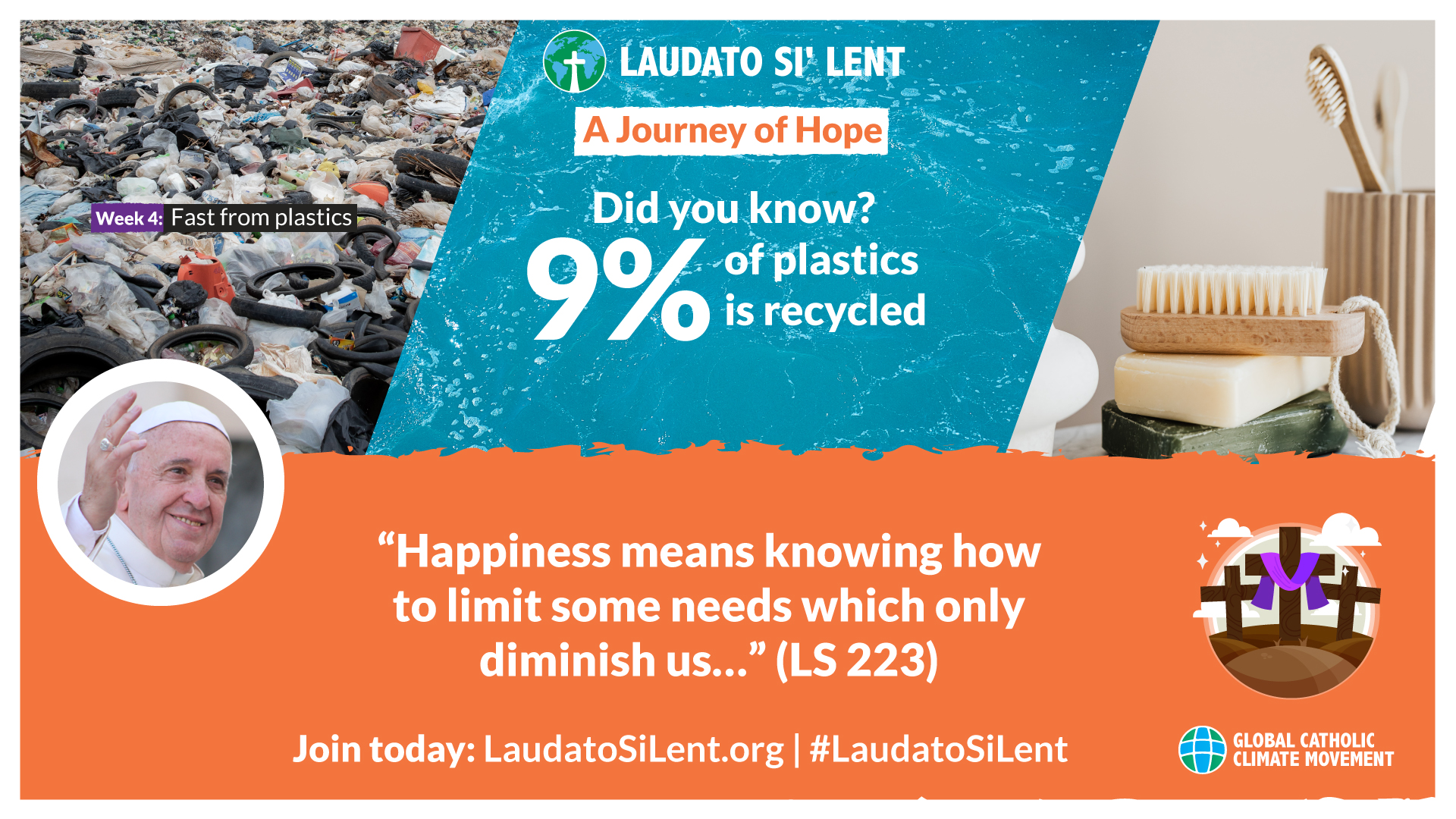 To fully live out Laudato Si' is to embrace moderation, to know that less truly is more, and to deny yourself in the name of God's creation.
"Happiness means knowing how to limit some needs which only diminish us, and being open to the many different possibilities which life can offer" (LS 223).
During week four of #LaudatoSiLent, we're fasting from single-use plastics. If possible, we're going to avoid plastics altogether.
In his Lenten message, Pope Francis shared how such a fast can help us create more space for God.
"Fasting involves being freed from all that weighs us down – like consumerism or an excess of information, whether true or false – in order to open the doors of our hearts to the One who comes to us, poor in all things, yet 'full of grace and truth' (John 1:14): the Son of God our Savior," Pope Francis said.
About 80 percent of plastic waste ends up in landfills, left to sit there for decades. Our common home deserves better, and we're called as Catholics and people of faith to do better.
Get started by watching the above video and downloading or reading the #LaudatoSiLent calendar.