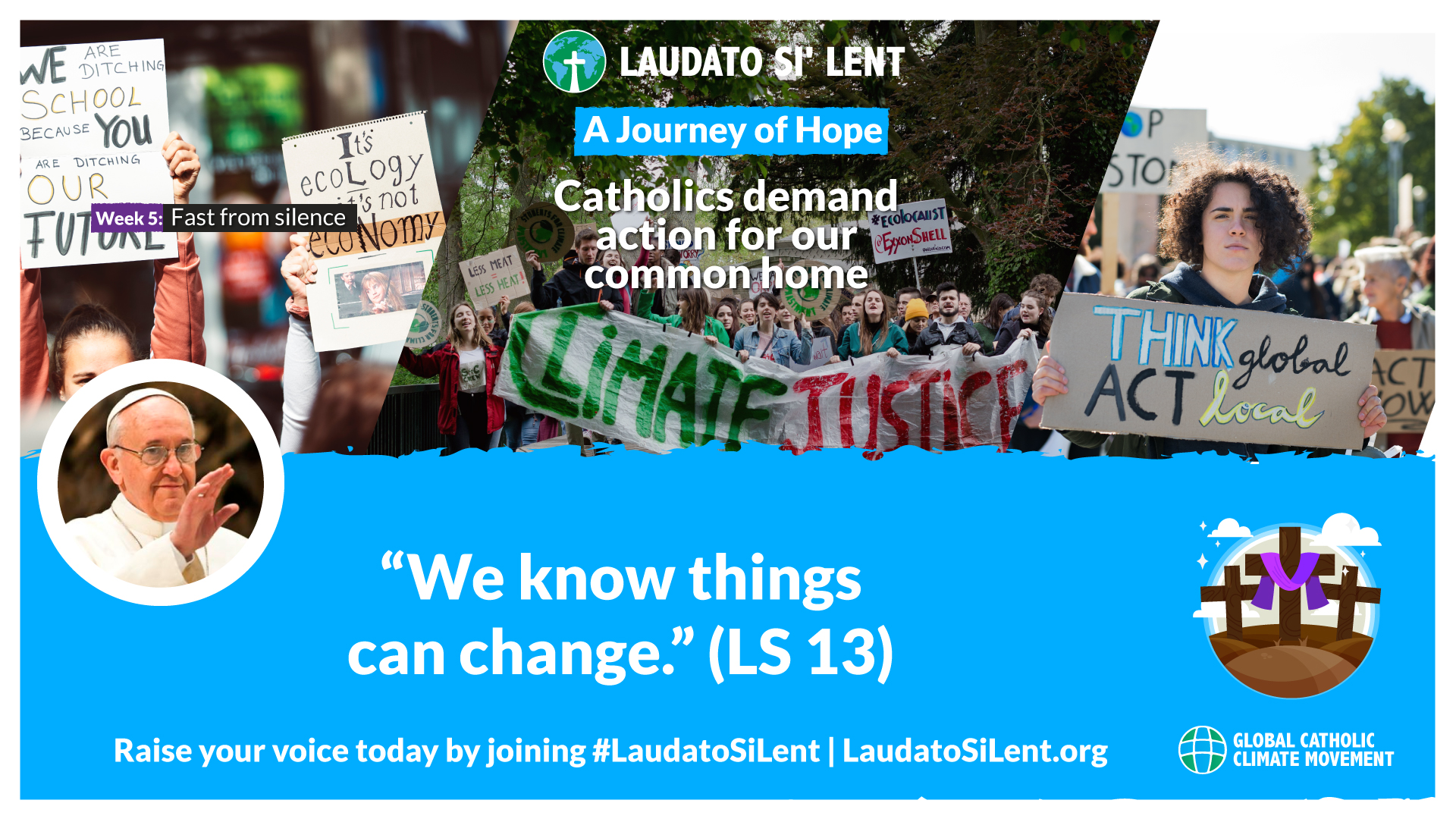 Talking about the state of God's creation is one of the best ways all of us can influence the climate crisis and raise awareness about the need to care for our common home.
On Ash Wednesday, Pope Francis called on all of us to create hope with our words during this Lenten "Journey of Hope."
"May we be increasingly concerned with 'speaking words of comfort, strength, consolation and encouragement, and not words that demean, sadden, anger or show scorn," he said.
"In order to give hope to others, it is sometimes enough simply to be kind, to be 'willing to set everything else aside in order to show interest, to give the gift of a smile, to speak a word of encouragement, to listen amid general indifference.'"
For week five of #LaudatoSiLent, we're fasting from silence and actively sharing our concern for our common home with friends, family, community members, and political leaders.
Get started by watching the above video and downloading or reading the #LaudatoSiLent calendar at LaudatoSiLent.org.