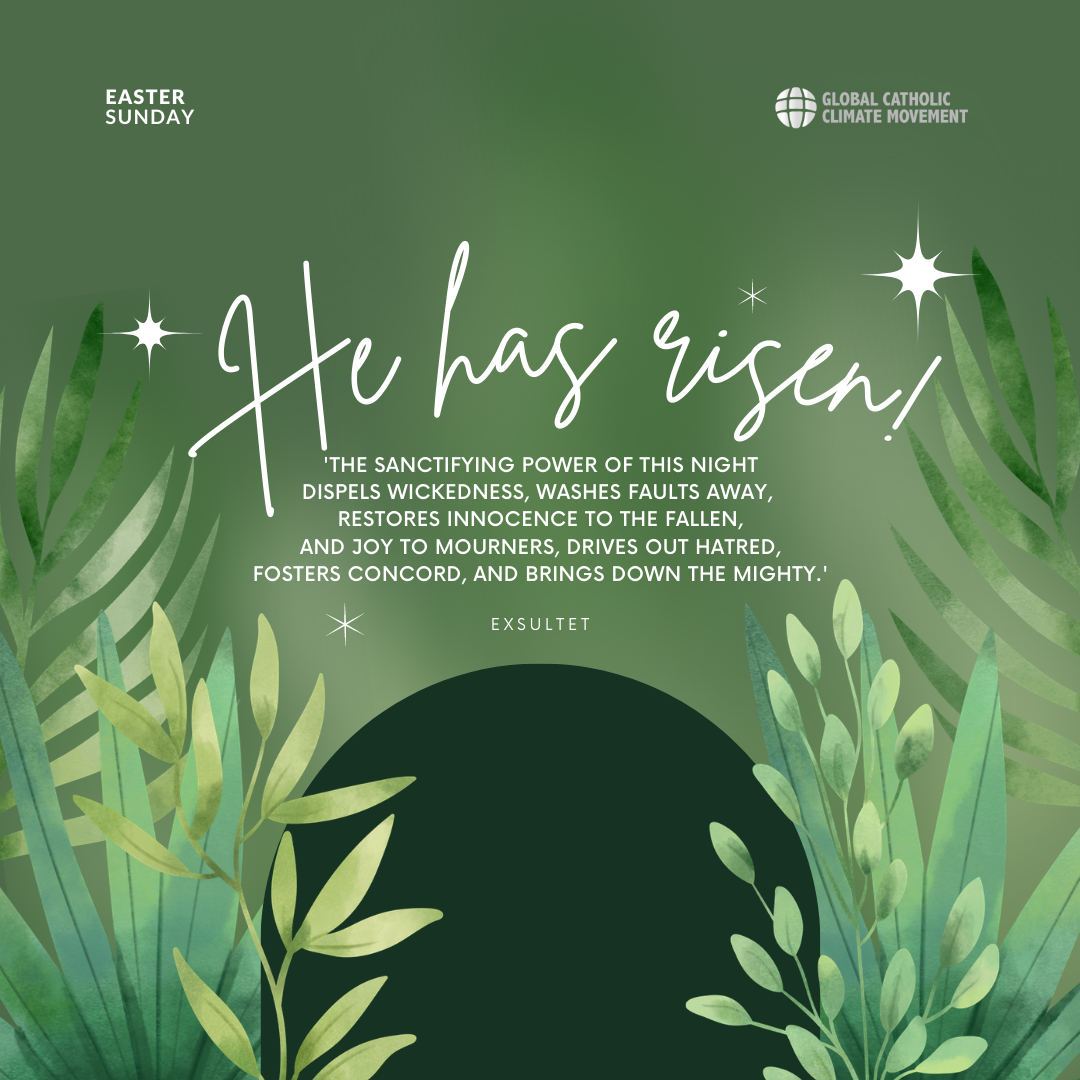 "Why look among the dead for someone who is alive? He is not here, he has risen" (Lk 24:5-6)
Happy Easter! Jesus is risen, this is our hope and the reason for our joy.
May the joy of Easter renew our missionary spirit and rekindle the flame of our commitment to care for creation, with special attention to our most vulnerable brothers and sisters.
This Lent, the Global Catholic Climate Movement has encouraged you to live five different types of fasting: from shopping, from meat, from electricity, from plastic and from silence.
These concrete changes in your lifestyle are a challenge that does not end with Easter. Our "Sister Mother Earth," as St. Francis of Assisi used to call it, needs you. Therefore, we invite you to keep these fasts, at least once a week, during the year, and share them with your community.
May you feel the Risen Lord close to your heart, and there be reborn and strengthened your desire to act in the face of the ecological crisis and the climate emergency, responding to the cry of the earth and the cry of the poor.