Wielki Post 2021: Podróż nadziei
Rozważanie, Pokuta, Odnowienie. Razem.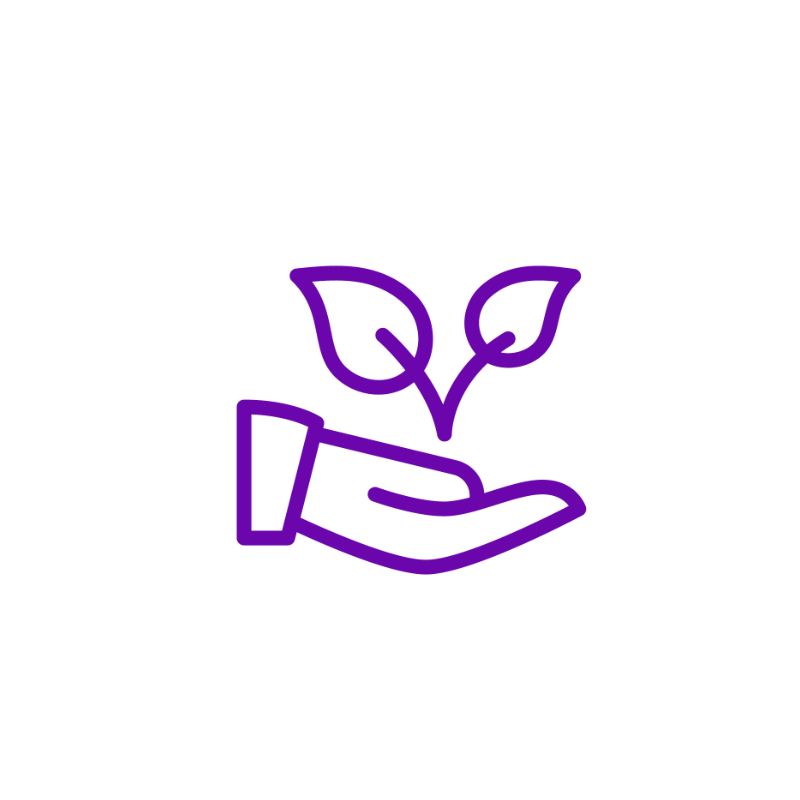 Kiedy wkraczamy w Wielki Tydzień, co możesz zorganizować, aby uczcić to "nowe stworzenie"? Może to być nowe koło Laudato si', ogród lub drzewo, które zasadzisz. Wymyśl sposób na świętowanie tej Wielkanocy!
"Nawróćcie się do Mnie całym sercem"
Jl 2,12
Wielki Post to czas przygotowań do Wielkanocy i świętowania Tajemnicy Paschalnej. W tym czasie postu i odnowy wyruszymy w drogę nawrócenia ekologicznego poprzez rozważania, pokutę i odnowę. Razem.
Zobowiązując się do konkretnych działań poprzez post i zmiany stylu życia, będziemy bardziej solidaryzować się z naszą Ziemią i sobą nawzajem oraz inspirować nasze siostry i braci do przyłączenia się do tego procesu nawrócenia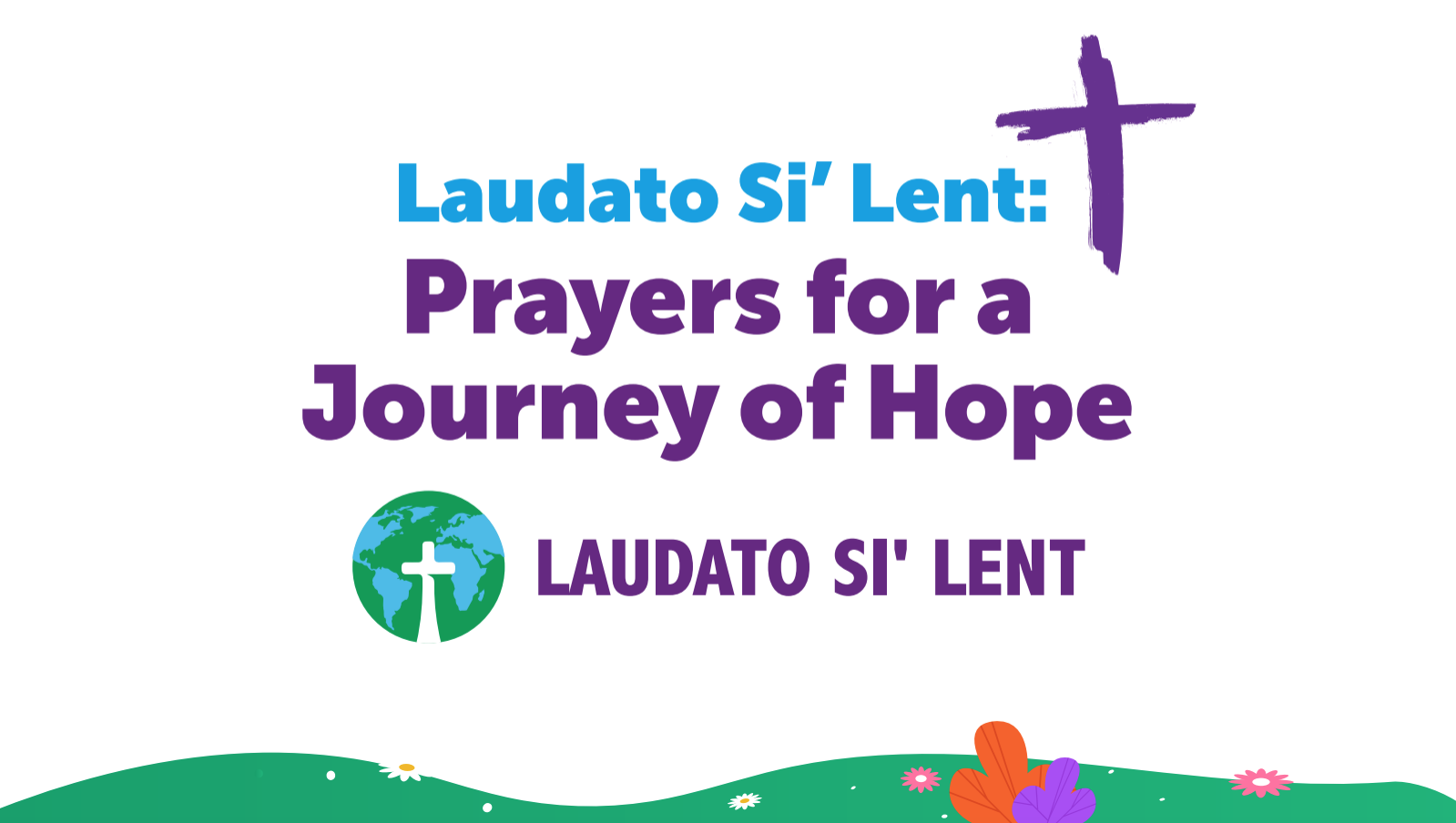 Pobierz Przewodnik Modlitewny na Wielki Post (wkrótce dostępny w Twoim języku)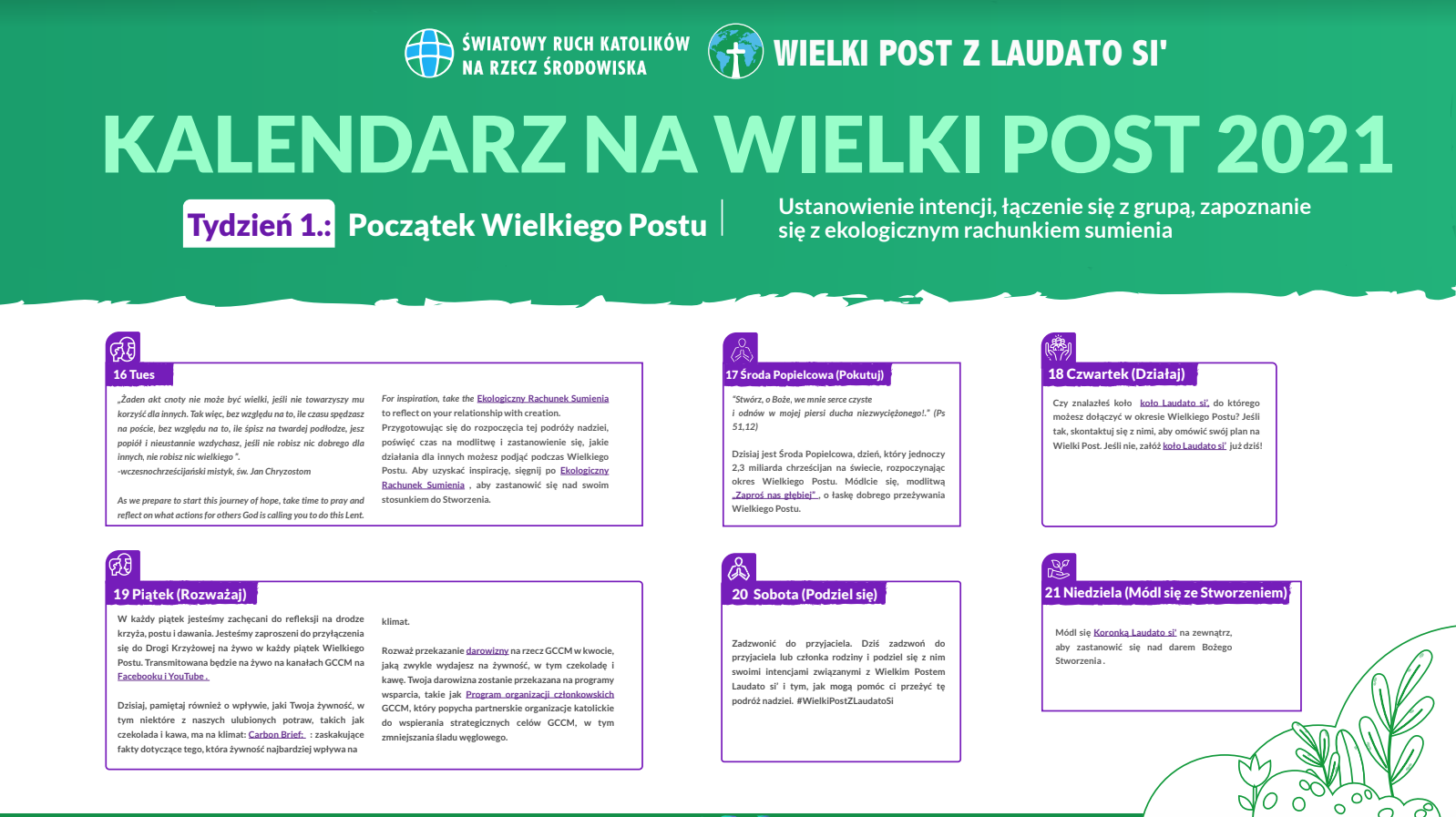 Pobierz kalendarz
Jak Twój #WielkiPostZLaudatoSi? Dołącz do rozmowy.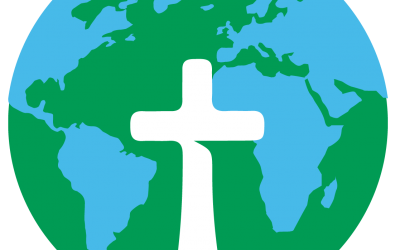 Tak wiele informacji na temat kryzysu ekologicznego i zagrożenia klimatycznego może wydawać się zniechęcającymi a przeciwdziałanie im poza zasięgiem naszych działań. Jednak w rzeczywistości tak wiele jest pod naszą kontrolą – jeśli tylko zobowiązujemy się do konkretnych zmian, które zmniejszają nasz ślad ekologiczny i inspirują nasze siostry i braci do przyłączenia się do drogi ekologicznego nawrócenia!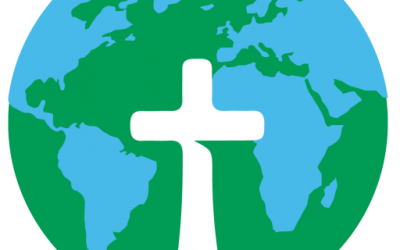 Jednym z najlepszych sposobów, w jaki każdy z nas może wpłynąć na kryzys klimatyczny, jest spożywanie mniejszej ilości mięsa.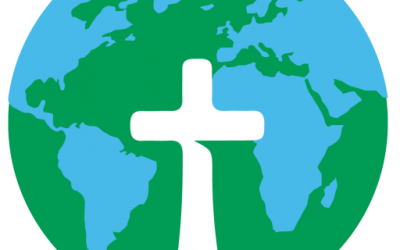 ORĘDZIE OJCA ŚWIĘTEGO FRANCISZKA NA WIELKI POST 2021
Egzamin ekologiczny
Zastanów się i zbadaj swój osobisty związek ze stworzeniem, przystępując do egzaminu ekologicznego (dostępny tylko w języku angielskim).
Przemyśl przekazanie oszczędności zgromadzonych podczas Wielkiego Postu na rzecz GCCM, dzięki czemu Twoje wysiłki będą mieć trwały wpływ na długo po #WielkiPostZLaudatoSi !