Moving away from ecological sins and into ecological conversion
Get the 2023 Lent Calendar
Moving away from ecological sins and into ecological conversion
Lent is a time of preparation for Easter and the celebration of the Paschal Mystery. During this time of fasting and renewal, we are reminded of who we are, creatures completely dependent on God called to live in love and compassion with all God's creation.
This Lent, we invite you to join us as we continue our journey of ecological conversion.
Laudato Si' Lent 2023 week by week
Dates+Theme
Week 1 (Feb 20-26) - Away from the tomb of ecological sin
"Our goal is not to amass information or to satisfy curiosity, but rather to become painfully aware, to dare to turn what is happening to the world into our own personal suffering and thus to discover what each of us can do about it." (LS #19)
Week 2 (Feb 27-Mar 5) - Away from dependency on fossil fuels
"We know that technology based on the use of highly polluting fossil fuels – especially coal, but also oil and, to a lesser degree, gas – needs to be progressively replaced without delay." (LS #165)
Week 3 (Mar 6-12) - Away from individualism
"If we can overcome individualism, we will truly be able to develop a different lifestyle and bring about significant changes in society." (LS 208)
Week 4 (Mar 13-19) - Away from social injustice
"Helping the poor financially must always be a provisional solution in the face of pressing needs. The broader objective should always be to allow them a dignified life through work." (LS 128)
Week 5 (Mar 20-26) - Away from convenience
"When human beings place themselves at the centre, they give absolute priority to immediate convenience and all else becomes relative." (LS 122)
Week 6 (Mar 27-Apr 2) - Away from consumerism
"Obsession with a consumerist lifestyle, above all when few people are capable of maintaining it, can only lead to violence and mutual destruction." (LS 204)
Week 7 (Apr 3-9) - The new life of ecological conversion
"We are able to take an honest look at ourselves, to acknowledge our deep dissatisfaction, and to embark on new paths to authentic freedom. No system can completely suppress our openness to what is good, true and beautiful, or our God-given ability to respond to his grace at work deep in our hearts." (LS 205)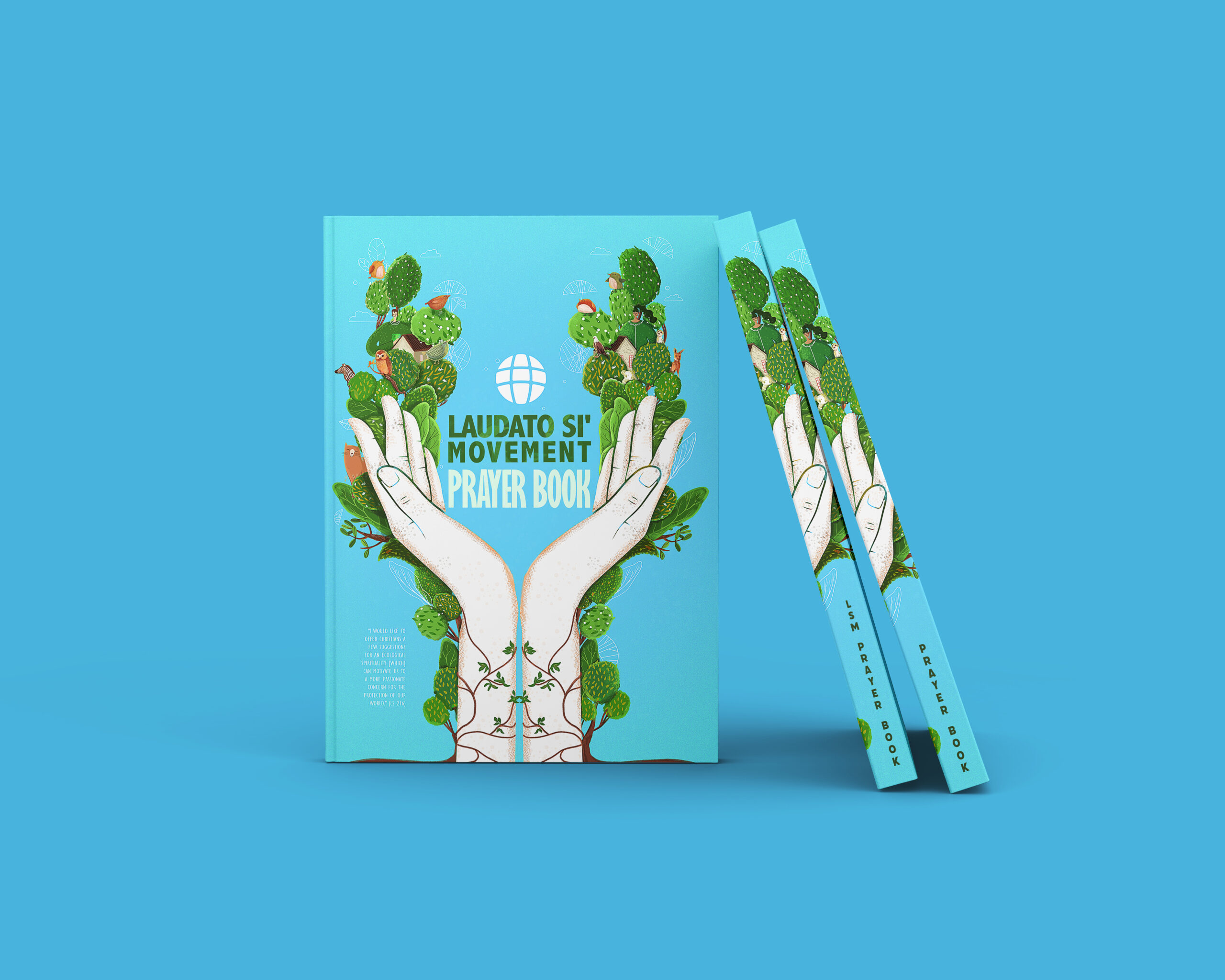 LSM Prayer Book:
you will find more than 60 prayers, especially in this Lent:
Laudato Si' Chaplet, page 11

Ecological Examen, page 69

Way of the Cross, page 38

Laudato Si' Rosary, page 107
Ecological Way of the Cross
Pray the Stations of the Cross every Lenten Friday with these videos prayed by the different regions that make up this worldwide movement.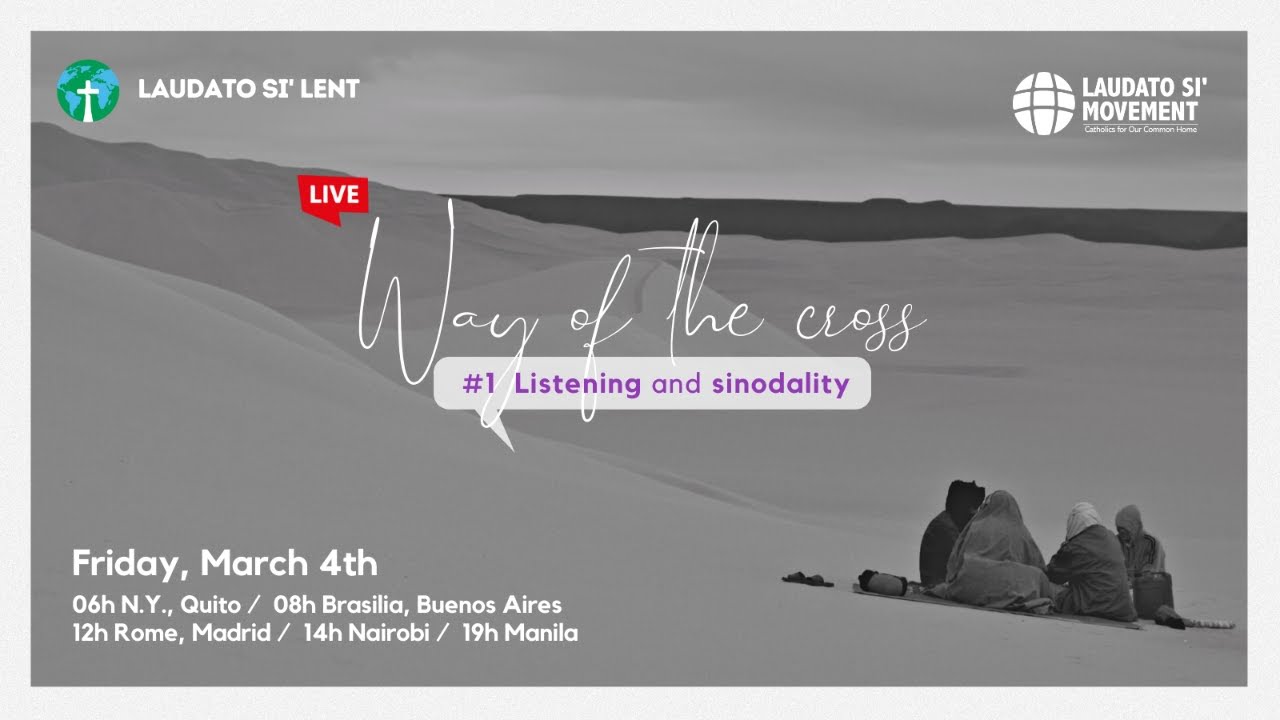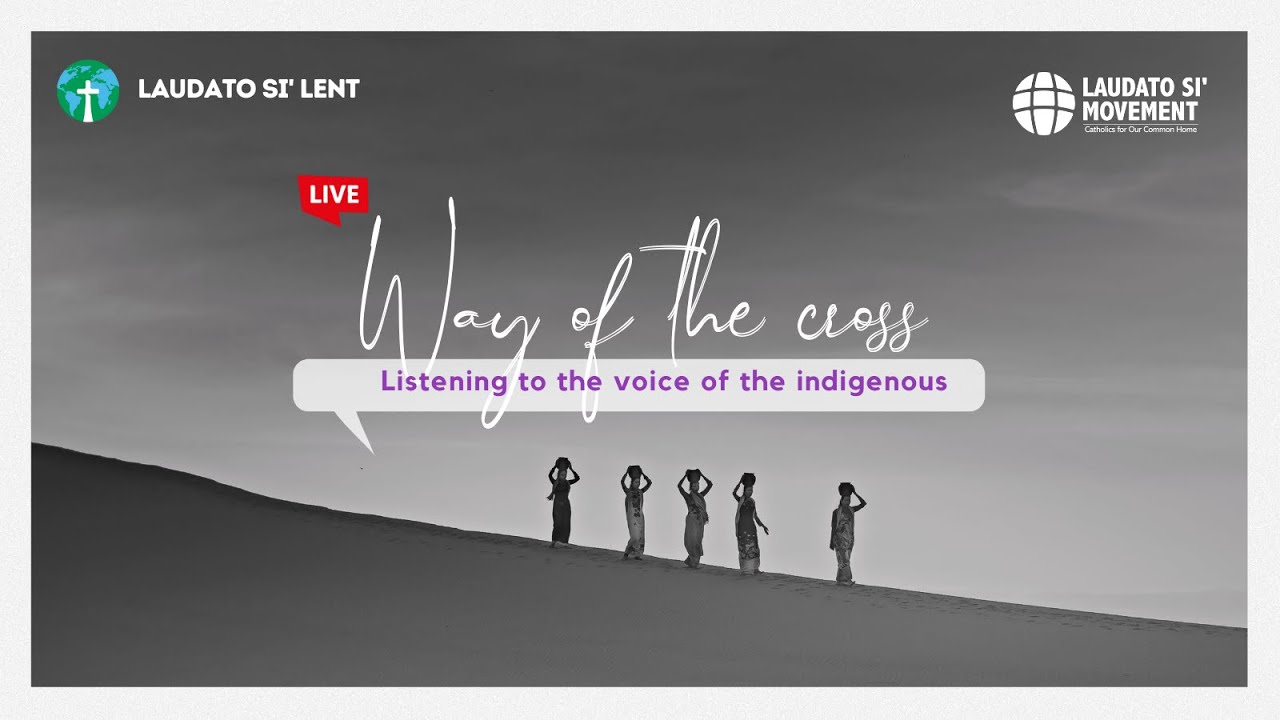 Listening to the voice of the indigenous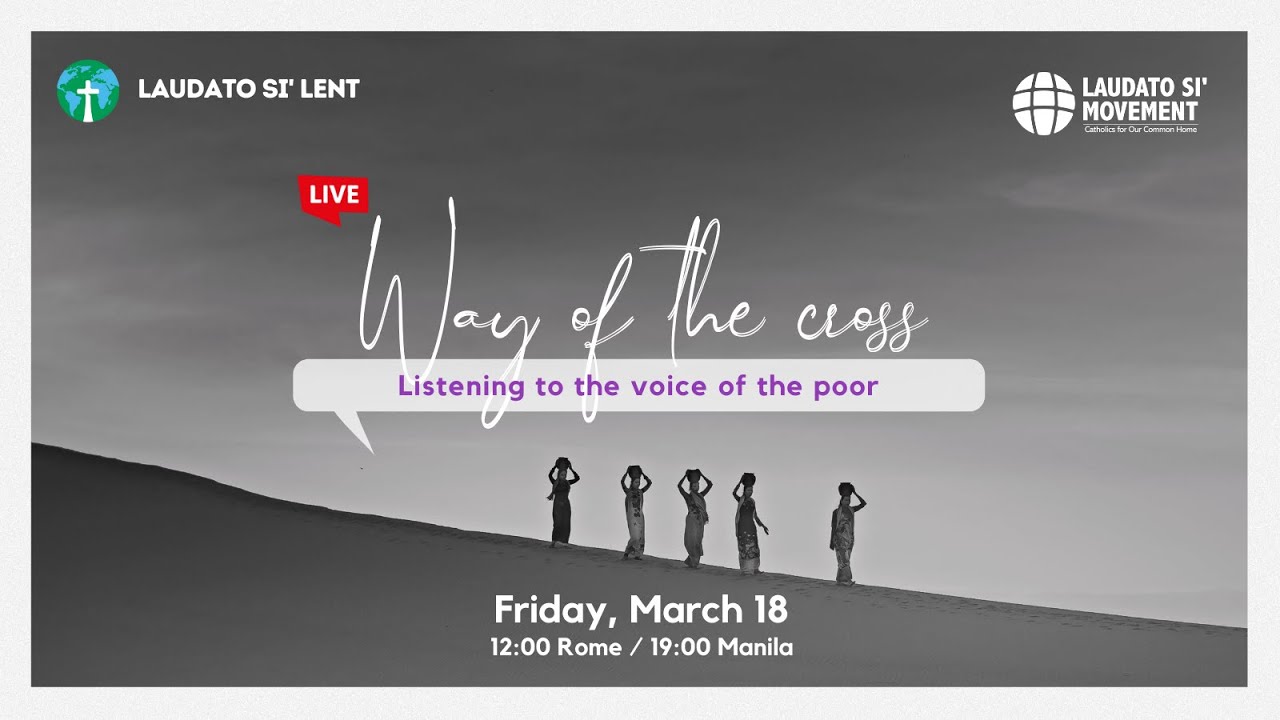 Listening to the voice of the poor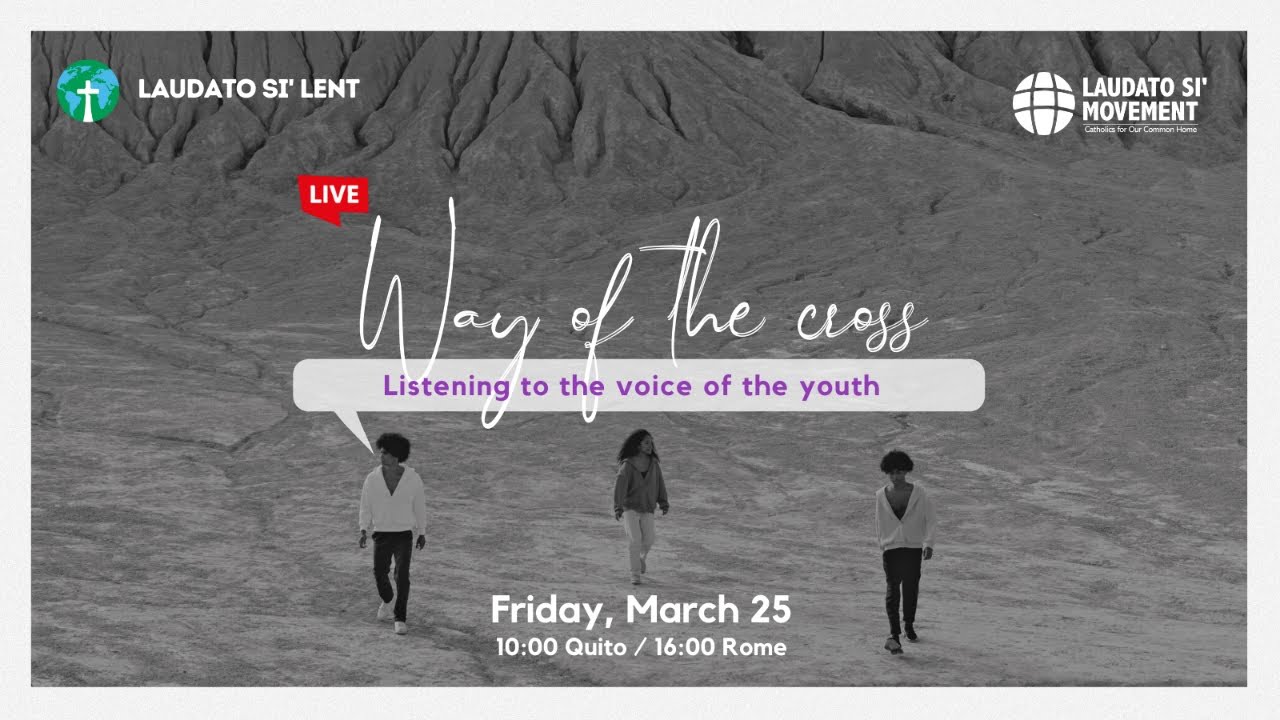 Listening to the voice of the youth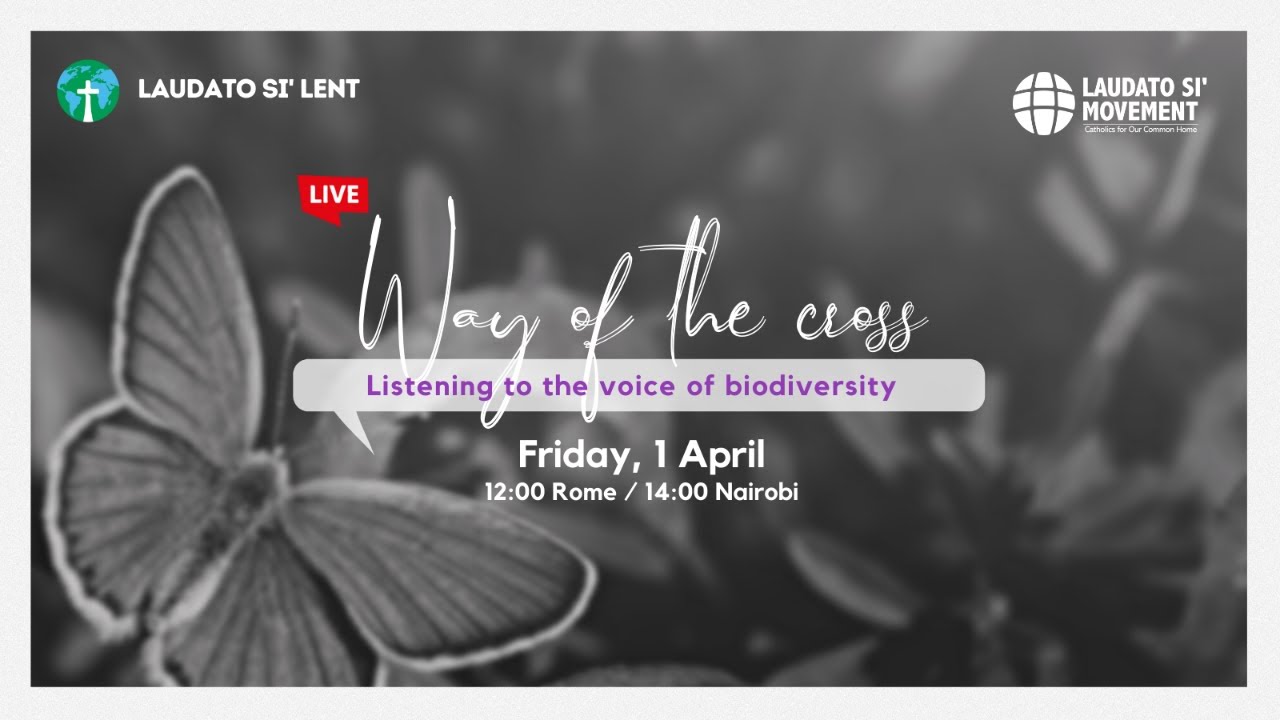 Listening to the voice of biodiversity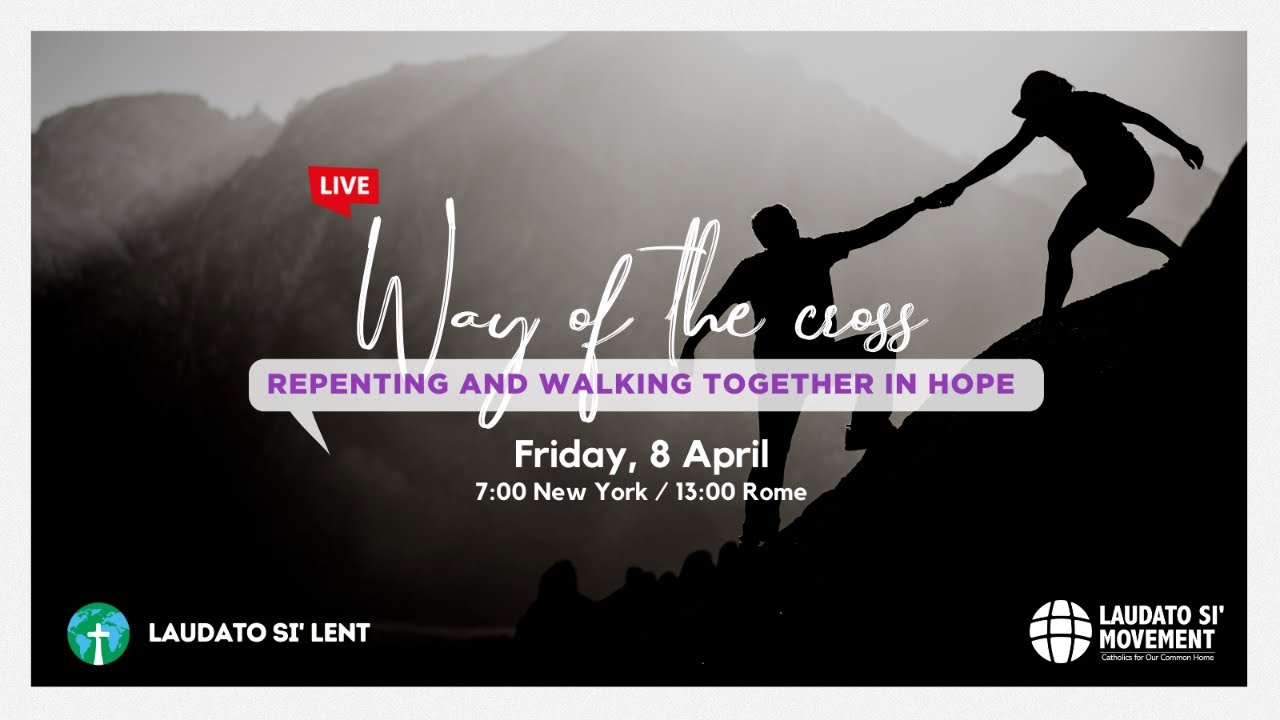 Repenting and walking together in hope
Prendi in considerazione l'abitudine di fare donazioni al Movimento Laudato Si' come parte della tua pratica quaresimale, mentre 1,3 miliardi di cattolici nel mondo praticano la preghiera, il digiuno e l'elemosina durante la Quaresima. #QuaresimaLaudatoSi