Cuaresma 2021:
Un camino de esperanza
Reflexionar, Arrepentirse y Renovarse. Juntos.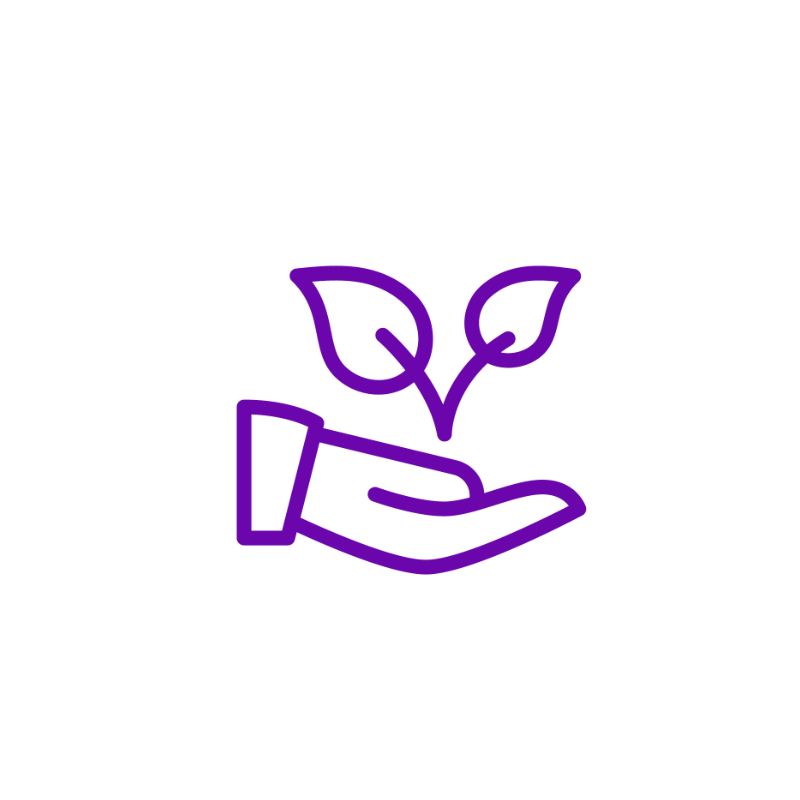 Al comenzar la Semana Santa, ¿qué puedes crear para celebrar esta "nueva creación"? Puede ser una nueva pila de abono, un Círculo Laudato Si', un jardín o un nuevo árbol que plantarás. Piensa en una forma de celebrar esta Pascua.
"Volved a mí de todo corazón"
Joel 2:12
La Cuaresma es un tiempo de preparación para la Pascua y la celebración del Misterio Pascual. Durante este tiempo de ayuno y renovación, nos embarcaremos en un camino de conversión ecológica a través de la reflexión, el arrepentimiento y la renovación. Juntos.
Comprometiéndonos a realizar cambios concretos mediante el ayuno y los cambios en el estilo de vida, viviremos más solidariamente con nuestra Tierra y con los demás e inspiraremos a nuestras hermanas y hermanos para que se unan a este proceso de conversión.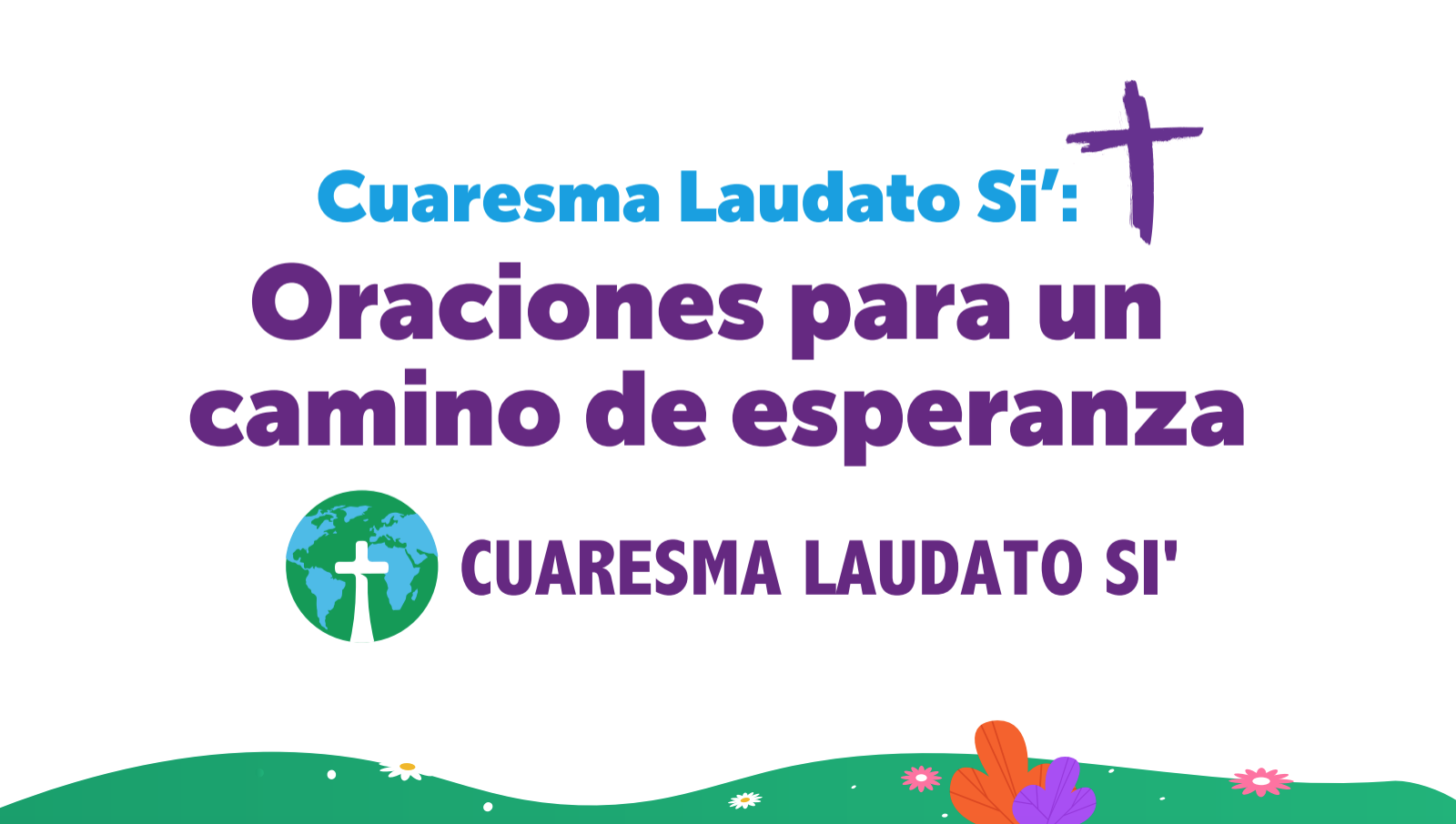 Descarga la guía de oración de cuaresma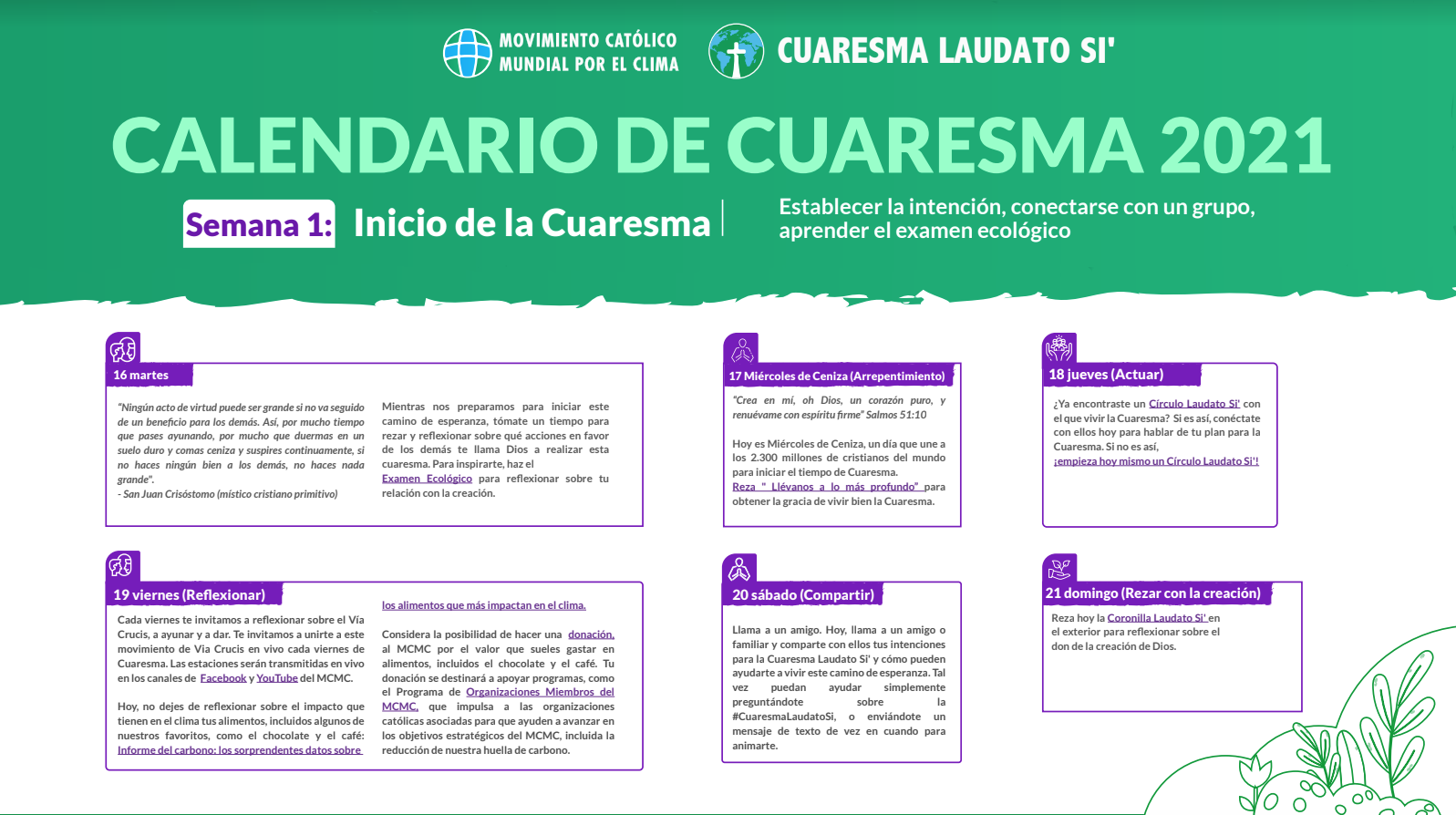 Descarga el calendario
¿Cómo está tu #CuaresmaLaudatoSi? Únete a la conversación.
¡Feliz Pascua de Resurrección! Jesús ha resucitado, esta es nuestra esperanza y el motivo de nuestra alegría.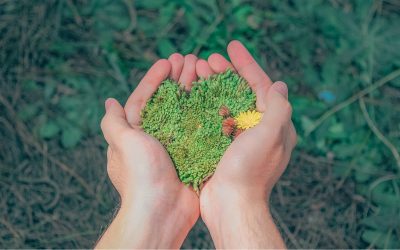 Tanto las acciones del Calendario de la Cuaresma Laudato Si', como los ayunos semanales, los eventos y el examen ecológico, han sido de gran ayuda para muchas personas que quisieron aumentar sus sacrificios de conversión ecológica durante este tiempo litúrgico.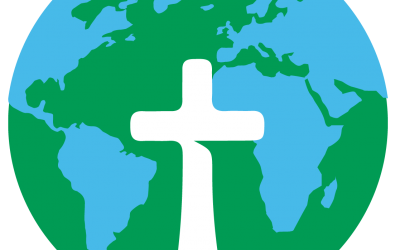 For week five of #LaudatoSiLent, we're fasting from silence and actively sharing our concern for our common home with friends, family, community members, and political leaders.
Examen ecológico
Desarrollado por la Oficina de Justicia y Ecología de la Conferencia Jesuita de Canadá y Estados Unidos y la Red de Solidaridad Ignaciana
Examen ecológico
Reflexiona y examina tu relación personal con la creación al realizar este Examen Ecológico (disponible sólo en inglés).
¡Considera la posibilidad de donar lo que ahorres esta Cuaresma al MCMC, permitiendo que tus esfuerzos tengan un impacto duradero mucho después de la #CuaresmaLaudatoSi!