Lent 2021: A Journey of Hope
Reflect, Repent & Renew. Together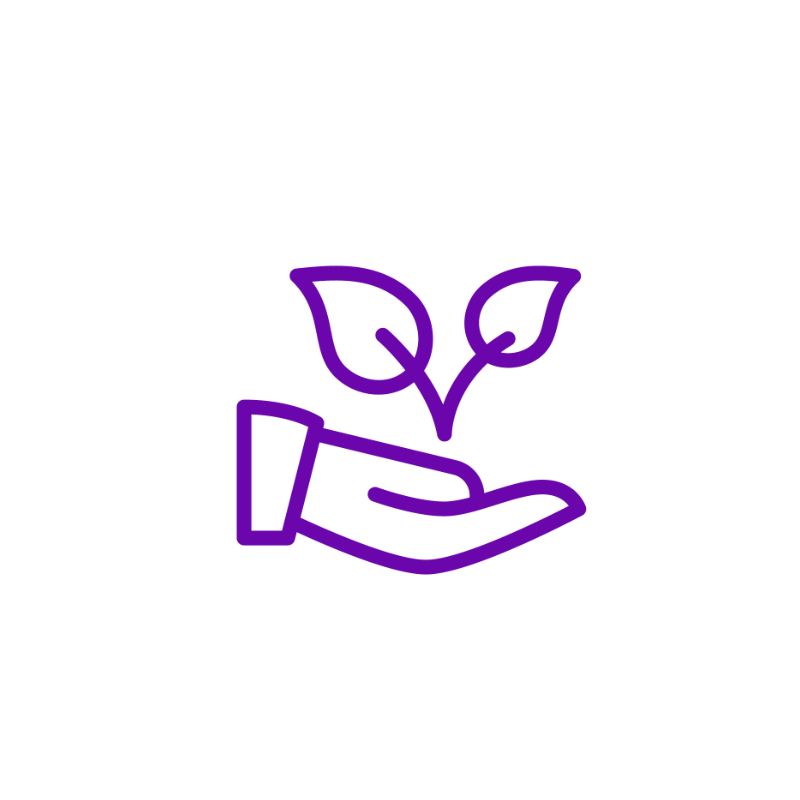 As we enter the Holy Week, what can you create to celebrate this "new creation"? It might be a new compost pile, a Laudato Si' Circle, a garden, or a new tree that you will plant. Come up with a way to celebrate this Easter!
"Return to me with all your heart"
Joel 2:12
Lent is a time of preparation for Easter and the celebration of the Paschal Mystery. During this time of fasting and renewal, we will embark upon a journey of ecological conversion through reflection, repentance, and renewal. Together.
By committing to concrete changes through fasting and lifestyle changes, we will live more in solidarity with our Earth and each other and inspire our sisters and brothers to join this conversion process.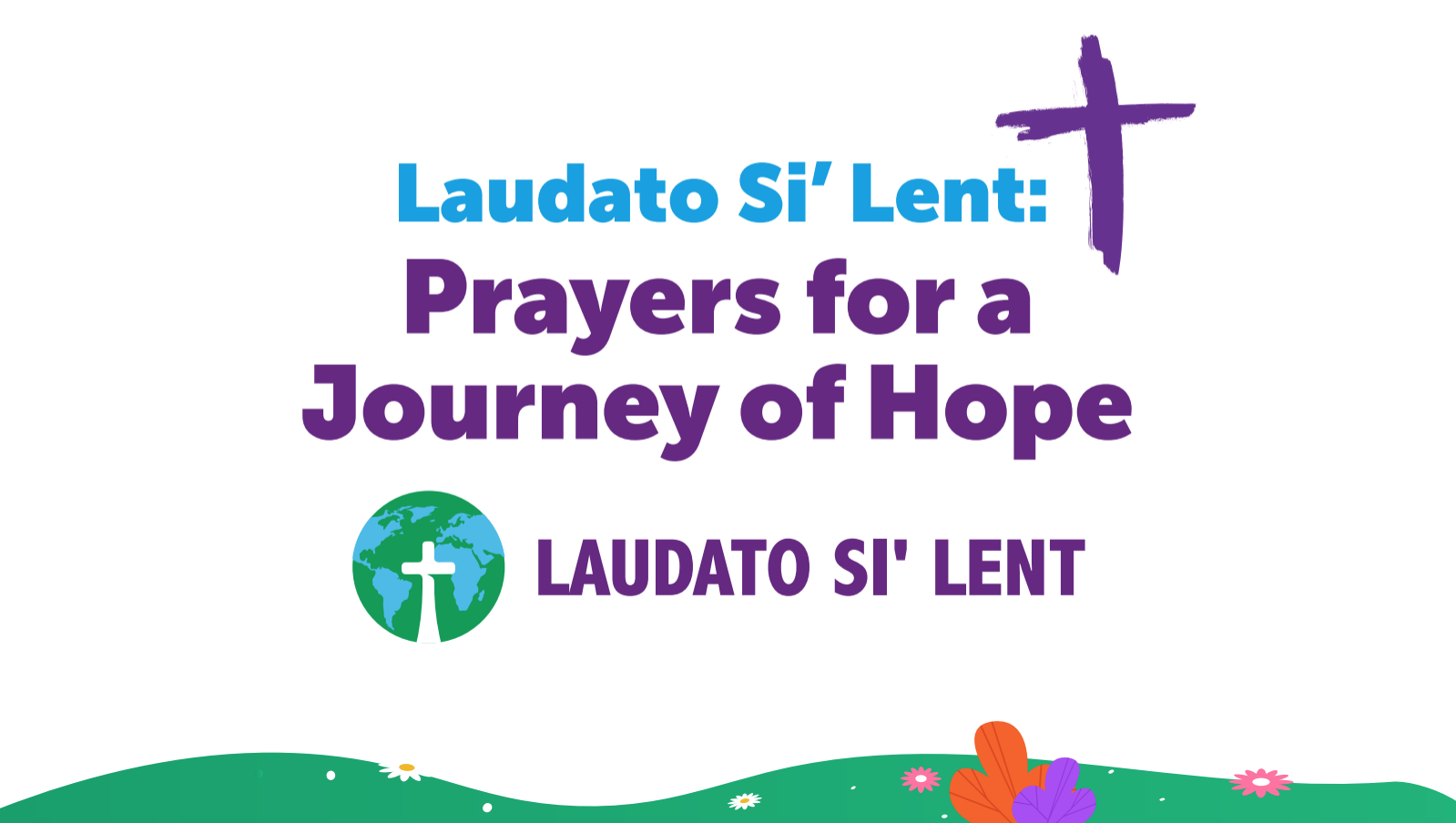 Download Lent Prayer Guide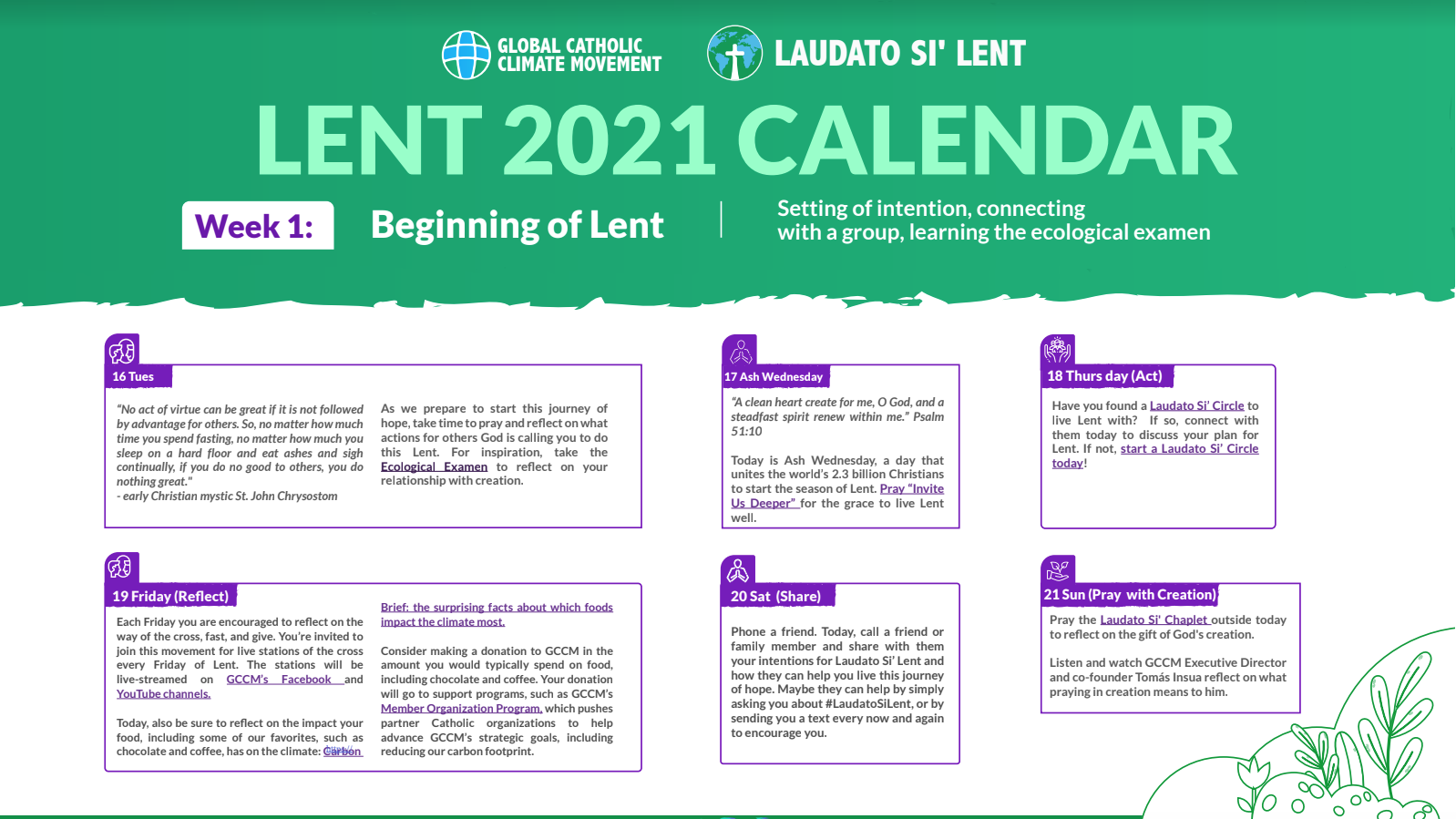 Download Calendar
How's your #LaudatoSiLent? Join the conversation.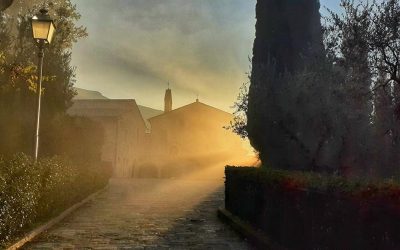 Starting Thursday and to take place every weekday during Lent, you're invited to join this movement in prayer daily at the Sanctuary of San Damiano in Assisi, Italy. At 8:30 Central European Time, people from around the world will unite in prayer by going to the...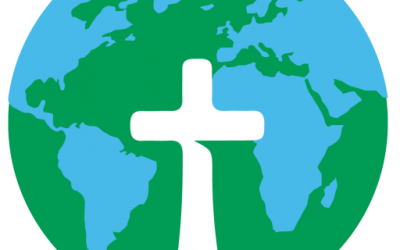 One of the biggest ways all of us can influence the climate crisis is by eating less meat.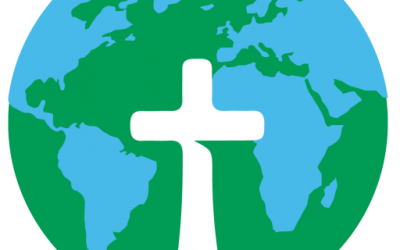 MESSAGE OF HIS HOLINESS POPE FRANCIS FOR LENT 2021
Ecological exam
Developed by the Office of Justice and Ecology of the Jesuit Conference of Canada and the United States and the Ignatian Solidarity Network.
Ecological exam
Reflect and examine your personal relationship with creation by taking the Ecological Exam.
Consider donating what you save this Lent to GCCM, allowing your efforts to have a lasting impact long after #LaudatoSiLent!